Rolex and EPFL Foster New Ideas for the Next Generation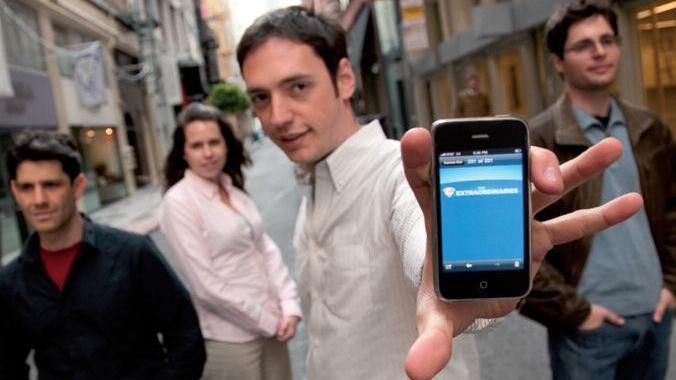 First Young Laureates to receive their Awards at the Rolex Learning Center - see their videos below

Some of the world's foremost scientists, explorers, environmentalists, doctors and educators are gathering today to honor the first five winners of the Rolex Awards for Enterprise: Young Laureates Programme.

The Young Laureates Programme gives young people the financial support and recognition to tackle the challenges facing humanity with innovative projects. This year's award ceremony is co-hosted by EPFL and takes place at the Rolex Learning Center.

"We are honoured to co-host the ceremony and to welcome the young innovators and other Rolex guests to our campus," said Adrienne Corboud Fumagalli, vice president of Innovation and Technology Transfer at EPFL and a member of the 2010 Young Laureates Jury. "The EPFL wants to stimulate entrepreneurship among students, and the Rolex Young Laureates Programme is a great match for us."

An expansion of the long-standing Rolex Awards for Enterprise, the Young Laureates Programme, launched in January 2009, honours men and women between the ages of 18 and 30 with inventive ideas to solve tomorrow's challenges in science and health, applied technology, exploration, the environment and cultural preservation. Each Young Laureate receives US$50,000 over the course of two years, giving the winners time to focus on their pioneering projects and move forward in implementing them.

The Young Laureates' projects range from transforming volunteering for the 21st century to enabling impoverished women to create eco-ethical fashion goods, from developing interactive radio in order to promote sustainable farming, to training volunteers to provide rapid care to road accident victims and developing TV programs to improve children's health.

Jacob Colker, 26, United States – is changing the way people get involved in community service. His internet-based programme allows volunteers to use their smartphones to donate spare minutes to charitable and scientific organizations.




Reese Fernandez, 25, Philippines – is committed to alleviating poverty by training people to become social entrepreneurs. Her Rags2Riches enterprise has already empowered hundreds of women to earn a living by turning scrap materials into elegant fashion accessories.




Nnaemeka Ikegwuonu, 27, Nigeria – intends to boost the living standards of millions of Nigerian farmers through his interactive, mobile radio network. Hundreds of thousands of rural listeners are already receiving and exchanging information on sustainable farming practices and health issues.




Piyush Tewari, 29, India – has set up a foundation to train a network of police officers and volunteers to respond quickly to road accidents and administer rapid medical care. By providing immediate assistance to victims, he hopes to stem the thousands of fatalities that occur on Indian roads each year.




Bruktawit Tigabu, 28, Ethiopia – is building on the success of a television programme on health that she and her husband are producing for preschool children and their parents.

---
---