EPFL takes part in the "Nuit des musées"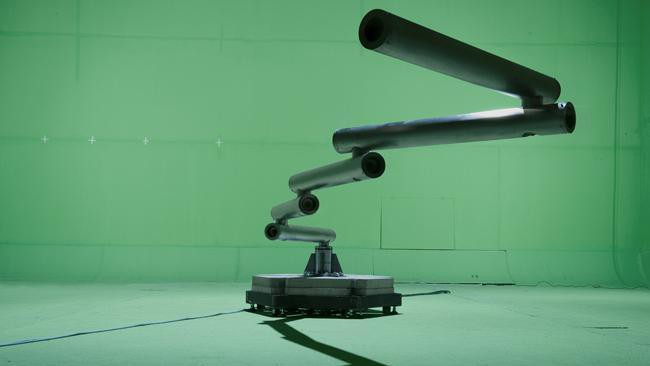 Science and culture go well together.
Make a note in your diary, and join us on September 25 on the campus: you're in for a surprise!


Museum Night has become the most awaited cultural event of the new academic year. It's not just about going into a museum, but rather to discover it in a new light and in a spirit of celebration. For this event, the association Archizoom at EPFL has come up with a sparkling program. Animated sculptures, a dynamic photo exhibition and express presentations are on the menu.

The first big surprise – under the arches at the north entrance to the Rolex Learning Center (RLC), you'll be welcomed by the spherical sounds of Cycloïd, a performance-object 10 meters in diameter created by the artist André Décosterd. This original creation traces circles of sound in the air to form a unique kinetic and polyphonic work, which won him the ARS Electronica prize.

Later on, you'll go into the Learning Center to look for photos of public places that could be close to home or on the other side of the world. The idea is to try to find the photo that you took yourself. You'll effectively become a part of the event by taking part in We are all Photographers Now! – the feat of digital photography achieved by EPFL's LCAV2 laboratory and the Elysée Museum. The photo that you'll have sent, before September 25, to the site http://www.tousphotographes.ch will be integrated into a flow of continuous images.

And that's not all! EPFL's photography club will present the first pictures taken of the Rolex Learning Center in activity. In the SG building, the Archizoom exhibition of the best work of the architecture students will provide evidence of a creative vivacity that is renewed year after year.
And at 20:20 exactly, don't miss the event of the evening – come to the RLC forum and take part in the PechaKucha night. It's a timed verbal joust on the topic of public spaces, where the designers present projects of all kinds at a frenetic rhythm. Created in 2003 in Tokyo, PechaKucha have been staged in three hundred towns and cities throughout the world. For the first time, the event will take place in the most recently created public space in Lausanne – the Rolex Learning Center.
Practical Information
Saturday 25 September from 14.00 to 2:00 (EPFL and the Pully Museum until midnight)
Entrance fee for all the events : CHF 10


---