EPFL introduces minor in imaging to meet growing demand from research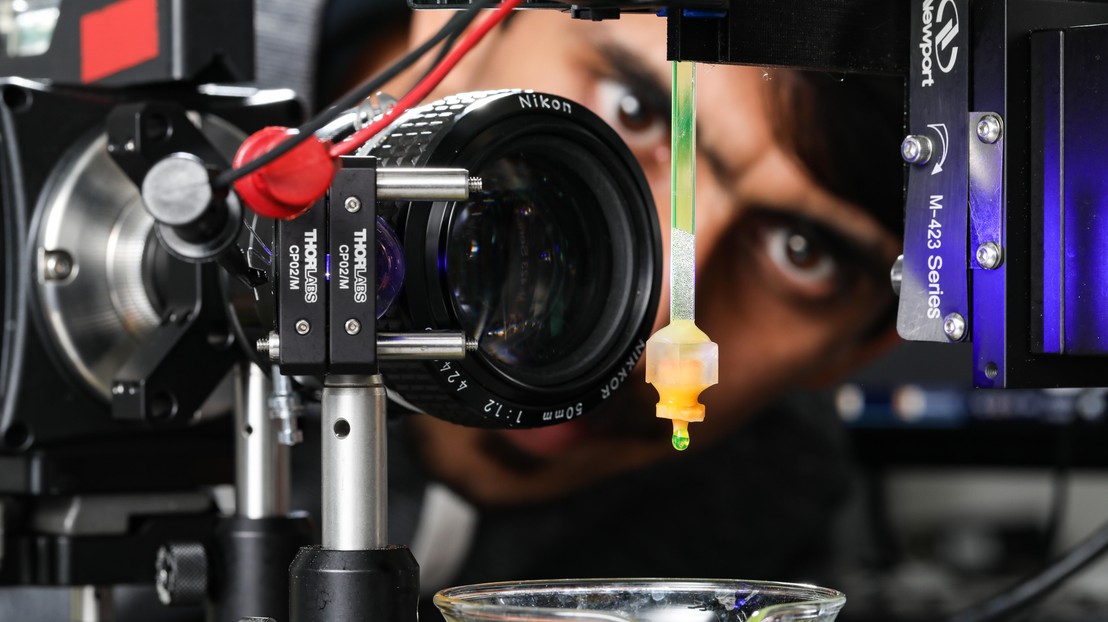 New imaging methods are being developed and adopted at a rapid pace in both research and industry. To equip EPFL graduates with the skills they'll need, the School's Center for Imaging is introducing a minor specifically in this area starting in the 2023–2024 school year. It's the first program of its kind in Europe and will comprise an array of cross-disciplinary classes.

Imaging systems generally work by analyzing the light and sound waves that an object either emits or propagates, in order to produce a view of the object. Today these systems have become an essential element of discovery in a number of fields, as they can collect and display information and phenomena invisible to the naked eye. While most people associate imaging with medical applications, it's actually used in countless ways: to study exoplanets, observe proteins within cells, detect cracks inside materials, count wildlife populations, and perform optical inspections of production runs. What's more, engineers are continually developing new imaging methods, providing researchers and businesses with novel ways of collecting and analyzing information. To make sure EPFL graduates are up to date with the latest techniques, the School's Center for Imaging has introduced a new minor program for Master's students, which will begin this fall. The program is designed primarily to give students specific skills in imaging, data acquisition and data analysis, but also to serve as a springboard for new classes in imaging and better structure and clarify EPFL's existing classes. The minor will offer a valuable add-on to core studies in a given field. It's the first such program in Europe and underscores EPFL's pioneering role in this area.
Improved coherence and visibility for imaging classes
Although imaging is used in a highly diverse range of fields, the underlying principles are quite similar. All imaging systems tend to rely on sources, detectors, contrast agents, data processing programs, algorithms and propagation mechanisms. They also all collect huge amounts of data and rely increasingly on artificial intelligence to sort through them. Over 100 EPFL labs currently work with or are developing imaging systems, placing the School at the forefront of imaging technology worldwide. And that's true for education just as much as research: EPFL already offers around 30 imaging classes for Master's students. "The natural next step for us was to group these various classes together into a minor," says Daniel Sage, an EPFL lecturer and advisor to the Center who's heading up the new program. "That also gives greater coherence and visibility to the imaging know-how we have at EPFL – and makes the subject more attractive."
The minor will include a combination of theoretical instruction and hands-on practice. Laurène Donati, the Center's Executive Director, explains: "Classes will vary in the amount of theory they cover and will span a broad range of concepts and methods, from instrumentation techniques and data processing to image analysis. And in over half of the classes, the skills taught can be applied in a range of disciplines: materials science, astrophysics, life science, civil engineering and more." Students will be able to pick the classes that fit best with their main field of study. The point of the new minor is for EPFL graduates to be better equipped to handle the imaging challenges they'll face later in their careers.
There are a handful of prerequisites, such as a basic knowledge of algebra, linear analysis, programming and physics – all generally picked up during the Bachelor's programs. "For students whose undergraduate programs are far removed from algorithms for image processing, we'll offer a new class on mathematics for imaging," says Sage. "It'll cover the basics in a way that's easy to grasp." Classes in the new minor will be grouped into four cross-disciplinary categories: fundamental theory, laboratory practice, instrumentation & optics, and image processing & analysis. Students will also be required to carry out a semester project, ideally at labs spanning two different disciplines. Those who complete the program will obtain 30 ECTS credits.
Almost a world first
Very few other universities offer this kind of holistic program. Based on a survey the Center carried out ahead of the program's launch, only the University of Rochester in the United States offers something similar. Other minors in imaging are focused on one specific aspect, like optics or instrumentation, or cover topics related only to image processing or medical imaging.
As more proof that degree programs in imaging are sorely needed, the Center has gotten a large number of requests from PhD students who run into obstacles in acquiring or analyzing images for their research. "An overwhelming number of PhD students signed up for our Summer School program, which is now in its second year," says Donati. "And our monthly Imaging Lunches, where we explore a specific issue, are highly popular. When you look at the job offers out there, a lot of them ask for skills in imaging, and many companies are having trouble finding people with the full range of expertise required. That's also been confirmed in conversations with industry professionals. Our new minor covers the skills employers are looking for, whether in terms of hardware – like sensors, cameras and optical systems – or software – such as image analysis programs, computer vision and machine learning."
---
---