CYBER-DEFENCE FELLOWSHIPS: Louis-Henri Merino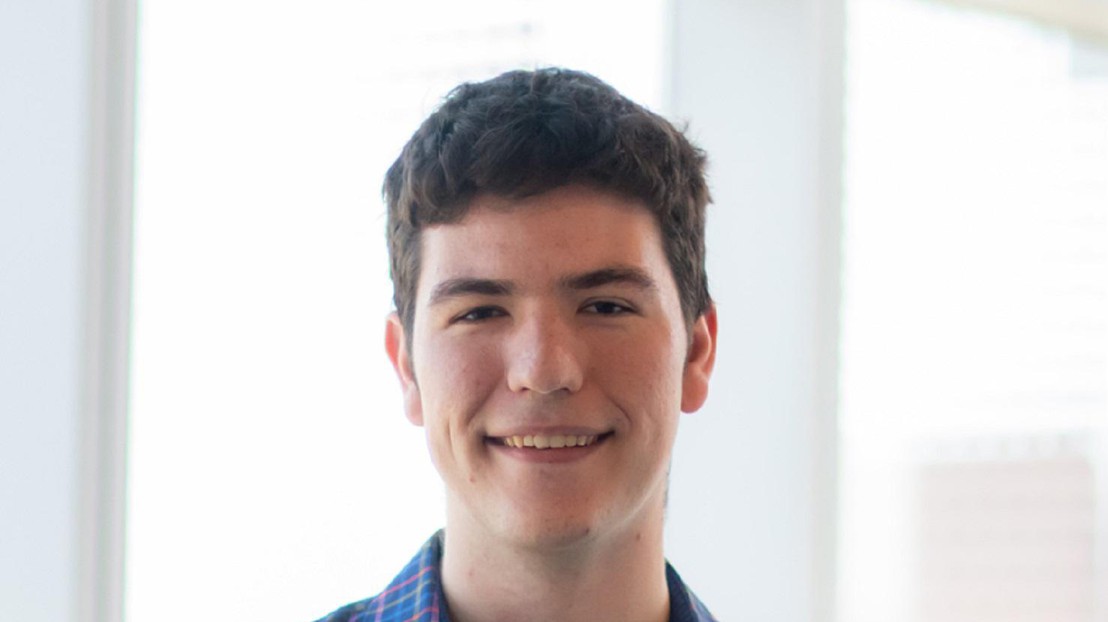 To promote research and education in cyber-defence, EPFL and the Cyber-Defence (CYD) Campus launched in December 2021 the fifth call for Doctoral and Distinguished Postdoctoral Fellowship applications – A Talent Program for Cyber-Defence Research.

This month we are introducing you Louis-Henri Merino, the recipient of the fourth CYD Doctoral Fellowship. Louis-Henri is in the third year of his doctoral studies in the School of Computer and Communication Sciences, at the Decentralized and Distributed Systems Laboratory, EPFL.
How did you find out about the CYD Fellowships and what motivated you to apply?
Two different lab colleagues forwarded CYD's call for proposal to the lab. At first, I was hesitant to apply since I did not immediately see whether my research project on coercion-resistant online voting would align with CYD's initiatives. Luckily, I decided to give it a try and, in the process, found an interesting link between them.
What is your CYD Fellowship project about?
My CYD fellowship project involves a continuation of my research project on online voting, with an additional emphasis on everlasting privacy. While online voting promises increased convenience and transparency, it also introduces some notable risks to privacy and the physical safety of voters. With respect to privacy, most existing voting schemes rely on classical cryptography to achieve ballot secrecy. While not a concern today, classical cryptography is a concern in the future, enabling malicious parties to decrypt votes while remaining linked to the casting voter. With respect to the physical safety of voters, most online voting schemes are considerably vulnerable to coercion and vote buying, benefitting malicious parties who conduct such practices.
What are the advantages of conducting your master thesis/doctoral/postdoctoral project at the CYD Campus?
The advantage is that CYD provides an additional mentor, who is more involved in the practical side of cybersecurity and who has a view on the current cyber threats. He provides the necessary balance between practice and theory.
Did you as a child dream of working in cyber-defence?
As a child, I always had a strong passion for computers. After learning several programming languages in my teenage years, I had several summer jobs building websites, which exposed me to web security. While pursuing an undergraduate degree in computer science at the University of Maryland – College Park, I also pursed a minor in cybersecurity and contributed to two research projects, one involving honeypots and the other on defeating censorship.
What is driving you to pursue research in cyber-defence?
Elections and referendums are the foundations of any democratic country, flourishing the people's rights to express their political opinion, and thus designing secure online voting systems are essential against cyber threats (both to the system and the people using them). An erosion of trust in voting systems have significant consequences to a country and the people in the country. We see this happening in the United States, where distrust in the 2020 presidential election results led to riots in the capitol and even a brief takeover of the capitol building.
What is the most important lesson you have learned in your scientific career so far?
Time management. There are many fascinating projects to work on but not enough time. In addition, as a PhD student, one needs to balance learning---keeping up to date with one's field---and doing research in that field.
What are you most proud of in your career to date?
The research projects that I have worked on and am currently working on. I consider myself lucky that I can work on projects that fascinate me while having the potential of making an impact on society.
Outside the lab, what do you enjoy doing most?
I enjoy hiking and learning about the macroeconomic and geopolitical factors that impact a society. Thankfully, I can do both by listening to podcasts while hiking in the gorgeous Swiss Alps.
What are your expectations about the CYD Fellowship?
Through the generous funding that CYD provides for research costs, I can expand the evaluation part of my research projects, creating stronger papers. As mentioned earlier, CYD provides a mentor that can also help you push your project (e.g., get another set of eyes on ideas, have a brainstorming sessions, and get help with writing papers).
Could you share some tips with future applicants who are considering applying for the CYD Fellowships?
As for any application, one must gather in-depth knowledge of the proposed research area--- systemization of knowledge papers usually provide condensed introductions to a field---while also understanding the broader impacts of the proposed research. It's also important to clearly define the goals of the research project and provide a detailed and reasonable roadmap to accomplish those goals.
---
---