CYBER-DEFENCE FELLOWSHIPS: Adalsteinn Jonsson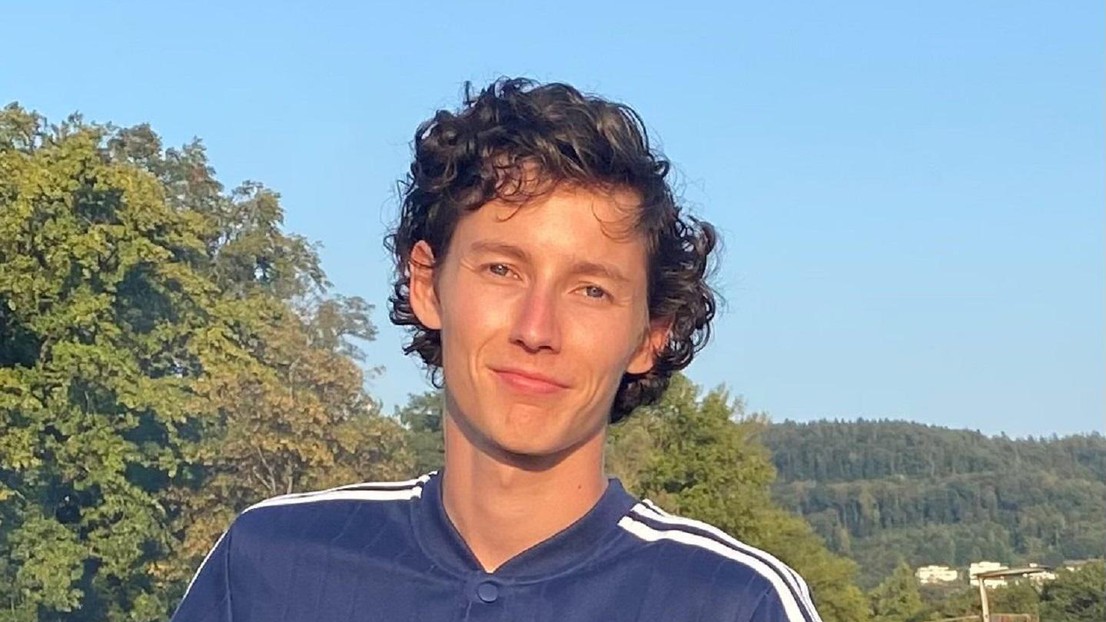 To promote research and education in cyber-defence, EPFL and the Cyber-Defence (CYD) Campus launched in 2020 the rolling call for Master Thesis Fellowships – A Talent Program for Cyber-Defence Research.

This month we are introducing you Adalsteinn Jonsson, the recipient of the seventh CYD Master Thesis Fellowship. Adalsteinn is in the second year of his Master studies in the Department of Computer Science, at the System Security Group, ETHZ.
How did you find out about the CYD Fellowships and what motivated you to apply?
In 2019 I had the chance to visit the Cyber Defence Campus in Thun during an ETH excursion. There I discovered interesting research projects that made me realize how relevant the theory learned in university is to helping defend against critical real-world security threats. The most memorable projects to me were:
Predicting tipping points in riots by analysing social media feeds
Flight radar spamming attack which makes the in-plane radar unreadable by spoofing positional signals of non-existing aircraft.
These projects reinforced my motivation to conduct cyber security research and led me to collaborate with CYD on an airplane cyber security project. After that I was determined to write my master's thesis with CYD.
What is your CYD Fellowship project about?
I am researching and evaluating the latest machine learning methods and their applicability for malware detection. Traditionally, antivirus solutions relied on signature and heuristic-based methods to detect malware. Both approaches require the malware to be analysed prior to the definition of these rules, requiring expert knowledge. These methods cannot keep pace with new attacks and variants as organizations face the daunting challenge of dealing with hundreds of thousands of attacks per day. This presents a unique opportunity for machine learning with its ability to pick out useful characteristics within a mass of noise and handle large volumes of data. In the last few years, there have been rapid advancements in Natural Language Processing with self-supervised learning models like transformers. They excel in tasks with sequential input such as translation and text summarization. I am building upon these techniques and applying them to malware detection by using them on assembly code from disassembled binaries. The aim is to generate representative embedding of the code behaviour which allows to detect malicious functions in malware which has not been seen before.
What are the advantages of conducting your master thesis at the CYD Campus?
When I talk to friends who are writing their master thesis, they tell me that sometimes the project feels overwhelming since they are working on it alone and without regular support, especially when studying at home during the Covid situation. With CYD it is easy to get assistance whenever needed and you never feel alone since you get to connect with other researchers working on their cyber security projects from whom you can learn and draw inspiration from. Besides that, study facilities, computing resources for your project as well as a living allowance are offered enabling me to focus 100% on the project.
Did you as a child dream of working in cyber-defence?
When I was a child, I wanted to be an astronaut and go to space or become a policeman to keep the neighbourhood safe. Then my interest in computers and technology grew and I started playing games with my friends. But soon I became more curious about the game's mechanics than the gameplay itself and started exploring ways to make the game do things that it wasn't supposed to be possible to do, all with the goal of gaining more power in the game. That led me down a rabbit hole of continuous computer exploration, which ultimately led me to where I am today. Instead of guarding the neighbourhood or flying to space, I am guarding computer networks and exploring cyber space.
What is driving you to pursue research in cyber-defence?
My grandmother always wanted me to become a doctor. So, I told her I would become a cyber doctor and detect viruses all around the world. I convinced her by saying with technology I could potentially help millions of people instead of a select few as a normal doctor. She looked at me surprised but after giving it some thought, she was happy with that answer. That drives me to research and build scalable systems that guard against malicious actors and stop them from inflicting harm on people all around the world.
What is the most important lesson you have learned in your scientific career so far?
I used to learn things by memorizing and not internalizing the knowledge. In the beginning of a lecture, when there was no pressure, I did not put much effort in learning the basics. Then as the courses advanced to more complex subjects and the exams came closer; I used all my time and focus to memorize the complex material without giving much thought to the "easy" fundamentals taught in the beginning. I did well on the exams but then forgot all the stuff afterwards. After I realized that, I shifted my strategy to focus on learning the fundamentals well and slowly building upon that knowledge. With that approach I'm able to build mental models that endure and that I can interconnect with previously learned material, even from other domains. Then, when reading an advanced paper, I am able to question the assumptions and think them through instead of just accepting it as the truth. Fully understanding the fundamentals will always pay off as you can connect advanced material to the underlying principles.
What are you most proud of in your career to date?
In my academic career I am most proud of the projects I have completed. Whether that is programming an E-Voting system, football-analysis tool, or creating a LED cube where it is possible to play 3D snake on, I always give it my all and strive to deliver excellent work. I look forward to adding the machine learning classifier to this list when I am finished with my thesis.
Outside the lab, what do you enjoy doing most?
I really enjoy trail running, except when I get cramps in both legs during a long run as happened last July during the 55km Laugavegur ultra-marathon. Limping in pain in a Quasimodo running style, I really had to bite my teeth to make it over the last mountain. But all the greater the feeling when crossing the finishing line.
What are your expectations about the CYD Fellowship?
During the first 2 months of the fellowship, we made good progress and I believe the results at the end will be exciting. I also expect to make connections with people from CYD that will continue after the fellowship is over to exchange ideas in the future.
Could you share some tips with future applicants who are considering applying for the CYD Fellowships?
Make sure the topic suits your interest. I first applied with a topic that I later realized did not fully align with my interests. So, I withdrew my application and submitted a new one with a better suiting topic. I am grateful to have done that because I truly enjoy working on my project, whereas with the other one it would have been more of a struggle. Besides that, do not hesitate to apply. I told some friends about the fellowship, but they did not apply as they thought they would not get in. When I got in, they regretted not having applied. Plan enough time for the application though, in my case it took 3 months. Good luck!
Funding
The CYD Fellowships are supported by armasuisse Science and Technology.
---
---